We Make Projects Stand Out!
We Make People Stand Out!
We Make Products Stand Out!
"Be Your Own Brand" is the culmination of Sheila Coates' more than 20 years of high—powered branding, styling, and messaging for artists, celebrities and entities in the music and entertainment industries." A consistent visual presentation that is authentic generates confidence and breeds success in today's crowded and competitive marketplace. This holds true for individuals, employees, corporations, businesses as well as celebrities. My work guiding and defining the images and brands of artists who communicate and perform globally at the highest levels is the backbone of BYOB. I'm thrilled to apply my experience, through BYOB, to a larger audience, empowering memorable first impressions that, "Speak Volumes Without Saying a Word.      —Sheila Coates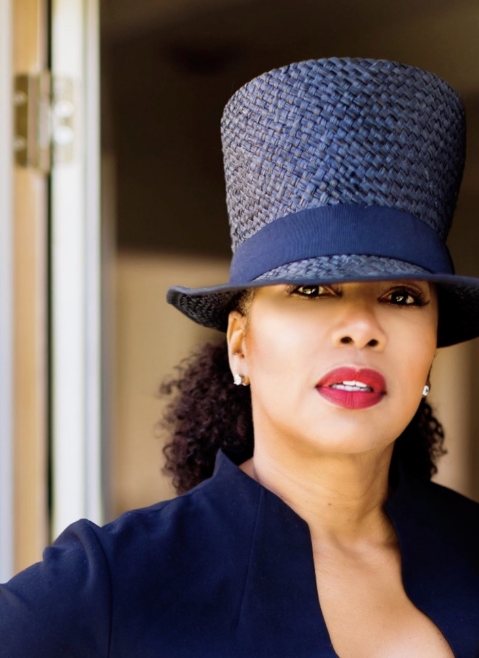 Founder, Brand Strategist, Speaker, Author  
From Entertainment Executive to Entrepreneur
Sheila held senior executive positions in artist development, branding, messaging styling and building personal brands with Sony/BMG, Arista Records, EMI/Capitol, Virgin Records, MCA Records, Perspective Records and Hidden Beach Recordings. She managed budgets exceeding $50 million and developed successful cross-promotional initiatives such as the soundtrack for the Academy Award-winning film "Training Day.

Her one-on-one personal branding work with her clients contributed to their global success. Her client list reads like a "Who's Who" in popular music — Mary J. Blige, Sean "Diddy" Combs, Toni Braxton, Lenny Kravitz, Barry White, Jill Scott, Babyface, Monica, Faith Evans, Angie Stone, Q-Tip, Lalah Hathaway, and many others.

Sheila has conceived, coordinated, and styled than 100 videos, red-carpet events and television programs including The GRAMMY® Awards, American Music Awards, MTV Video Music Awards, BET Awards, Good Morning America, The Today Show, Oprah, The Tonight Show and Late Night with David Letterman.
Sheila works in hands-on, Sheila's work is hands-on, customized and accountable. Her sessions, workshops and one-on-ones follow her own original framework:
We brand projects, people and products – with rockstar results!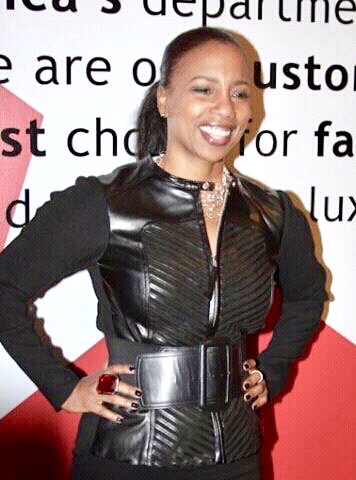 Engage Keynote Speaker Sheila P. Coates
Since starting BYOB, Sheila has been engaged for more than 100 speeches and appearances. She's been noted for her charisma, powerful and impressive delivery and the unique, relatable and actionable advice she shares with her audiences – advice that empowers individuals, spurs corporate brand awareness and strength, and increases both personal and professional productivity. 
From branding music rockstar's to branding everyday rockstars – Sheila believes everyone's individual brand is powerful and can be harnessed, honed and unleashed. She reminds us: BYOB (Be Your Own Brand!) because everyone else's is taken!
I didn't THINK about looking at my phone once!
Kyonda Cooper
CustAssociate Brand Manageromer Care Leader
"I never looked this far into how people view me. We did a lot of training this week, and I believe this was the most beneficial towards my development as both an employee and a person. Thank you!"
John Krasinki
Management Trainee
"I had an eye opening experience after going through the program. I became confident and comfortable in my skin."
James
Supervisor
"Excellent perspective and presentation for the workplace. A very powerful workshop."
Chrystal Davis
HR Specialist
"Your BYOB framework of focusing on the impression that you want to leave on others and really making and owning a personal statement through your image and appearance has changed all of that for me. I realize now that I didn't struggle with style because I didn't have any but, rather, I lacked the framework with which to think about how I wanted to express my brand to others. Now I have that understanding and for that I am truly grateful."
Johnna
Customer Marketing Manager
"Thank you, thank you! What a productive and fun session! I never understood what 'Branding' meant in relation to your personal style. I always felt it was what you do vs. who you are. It's very clear now and I only wish we had two whole days with you to cover more material."
Carmen Avila
TV Finance Group
This was by far one of the best Lunch & Learn sessions that I have ever attended!
Delori Trice
Lease End Service Advisor
Excellent! This is info I can put into action right away.
John Doe
Pres/CEO Global Research Institute